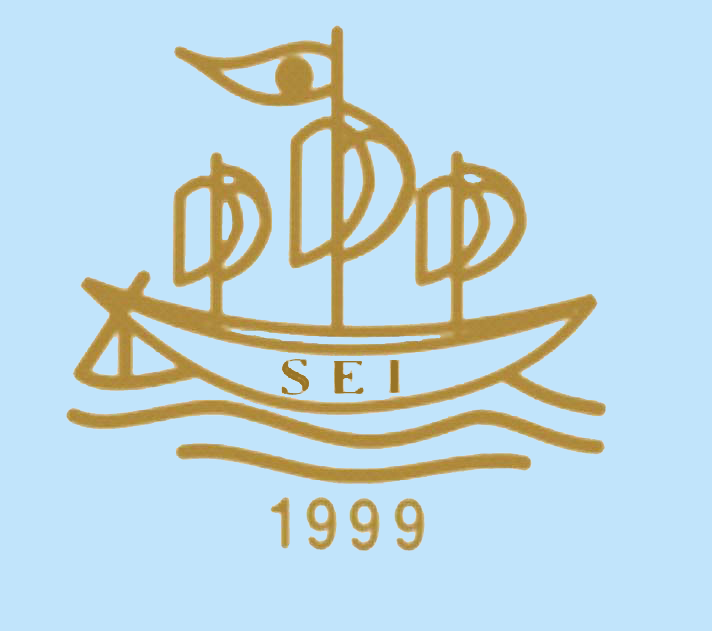 SEI EDUCATIONAL TRUST
approved by D.G.Shipping, Govt. of India
MTI No.: 303014 ( Kolkata)
MTI No.: 103011 (Faridabad)
Our facilities
Infrastructure and Technology :

The SEIET Post Sea Training Center is now a modern four storey independent building, well connected by all means of transport right up to the institute's doorstep. The Director's office strategically overseas the entire ground floor area and makes the Director himself accessible to the knowledge seekers thronging the institute. A ship-shaped notice board, alleyways replicating a ship's accommodation and gleaming portholes complete the maritime picture. Ample elevator capacity, twelve spacious air-conditioned classrooms with Hi-tech Teaching Aids like LCD projectors, World class Simulator rooms and a library precedes the roof-garden canteen. A large seminar room capable of comfortably seating a hundred along with a 30-seater conference room adds to the unique facilities, which SEIET is happy to offer to the entire marine community for holding seminars and meetings.

The total carpet area of the Post Sea Cum Value added courses center measures to about 16,000 sq. ft. with adequate parking area for vehicles is the added advantage of being in the heart of the city. Though the hostel facilities are not mandatory for the Post sea courses (majority of the candidates being senior Master's/Chief Engineers residing in the city), SEIET has In-house 3-bed room flats for accommodating outstation candidates. Additionally, SEIET has a tie-up with near by Hotels and Guest houses suiting different budgets of the out station candidates.


Transport :

SEIET Kolkata, is located in the heart of Kolkata city bringing all means of transport to its doorstep.
♦ 45 mints from Dharmtala.
♦ 1 hour 15 mints from Airport.
♦ 60 mints from Howrah station.
♦ 60 mints from Sealdah station.
♦ 10-15 mints from Taratalla.
♦ 10-15 mints from Parnosree.

SEIET Faridabad (located within the National Capital region of Delhi) in North India. (View Roadmap)
♦ 30 mints from Delhi.
♦ 1 hour from IGI Airport.
♦ 5 mints from Faridabad railway station.
♦ 2 mints walking distance from Escorts Mujesar Metro station.


Classrooms :

Spacious Air conditioned Class Rooms with Interactive Board, L.C.D. Projectors, Overhead Projectors, Videos/CDs, Instruments, Prototypes.
Library :

SEIET houses a state-of art library. Apart from a vast collection of Nautical / Engineering books and publications the latest Merchant Shipping notices and rules, databank of Shipping companies and other marine links are also available in the library. SEIET has also made arrangements with prominent libraries to facilitate candidates undergoing the course to use the library and borrow books free of charge. E-Library is also available at PreSea Campus.


Computers :

Includes interactive computer based training (CBT) programs like Maritime English, Engine Room Simulator, planned maintenance .


Refreshment :

Tea & refreshments are provided to all participants under going the course at no extra cost.


Training Requisites :

Handouts, Executive File, Writing pad, Pens and additional training material provided to all participants.


Accommodation :

Accommodation at various hotels / lodges within one kilometer radius from Institute suiting your budget is also available.